What if I (Cardholder) See a Transaction I Don't Recognise?
If you see an unauthorised transaction, email support@cardstatus.com reporting this.
In order for you to be able to continue using our services without delay, and to ensure you retain access to your funds without interruption, we will send you a replacement card, as soon as you confirm your address.
Attached to an email reply will be our transaction dispute form, likewise needing to be fully filled out and emailed back to us in pdf format (view a preview below).
In case your transactions still show as 'not finalised' in your transaction history we ask that you wait for the transaction to be finalised or released back into your account balance before sending us the dispute form, as we can only begin our assessment of disputed transactions when all transactions are fully finalised.
Please note, it is up to Mastercard to decide whether a disputed transaction gets approved or not.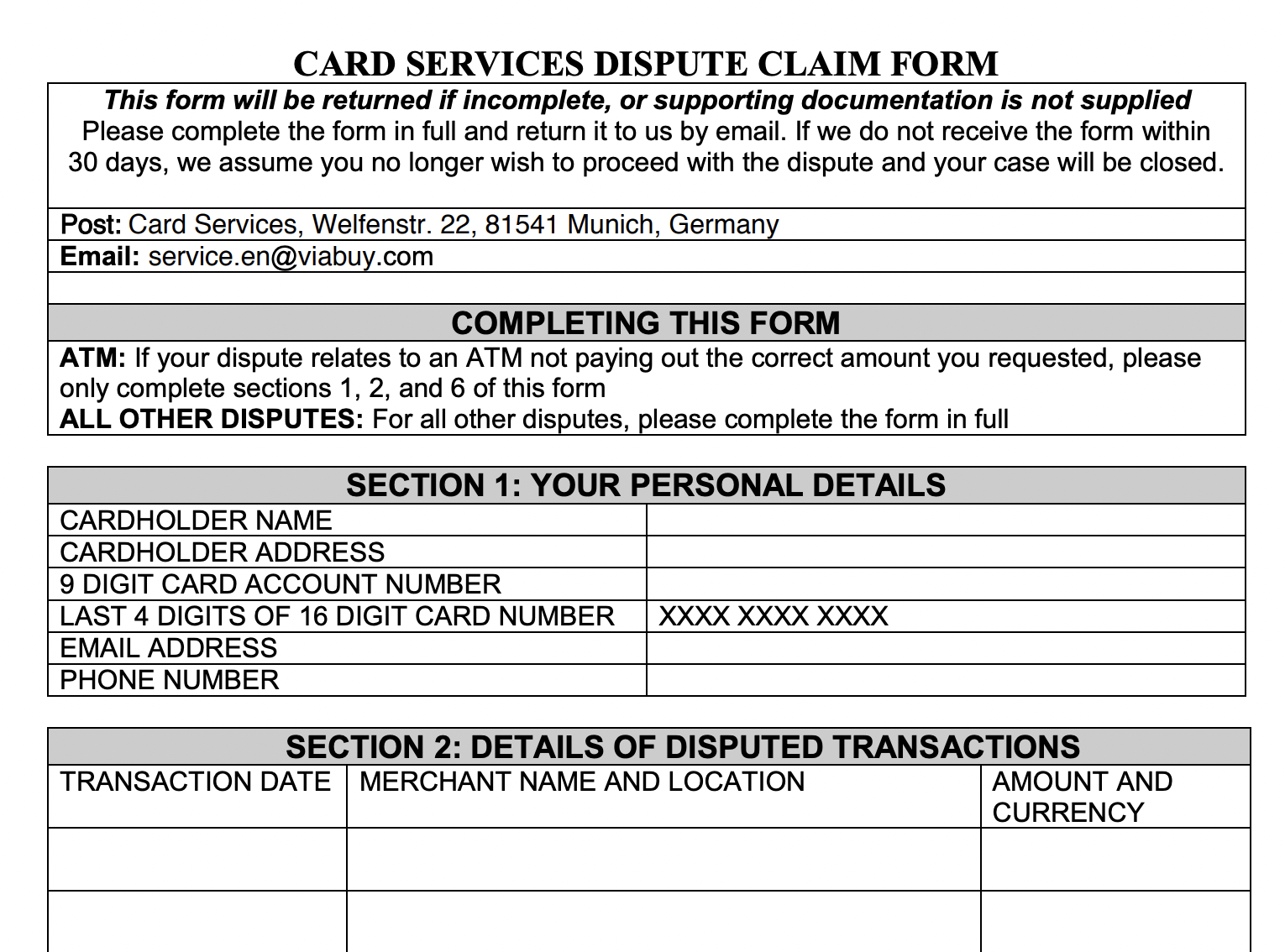 ---