Load Account
In order to load your Payout card, simply navigate to the Load account tab, giving you a multitude of possibilities to load your account depending on where you are located.

On the left-hand side you will also see the account balance, your account IDV level, and your remaining load capability until the IDV loading limit has been reached.
In order to find out more about IDV levels, simply read the article on Pending transactions (IDV & SOF).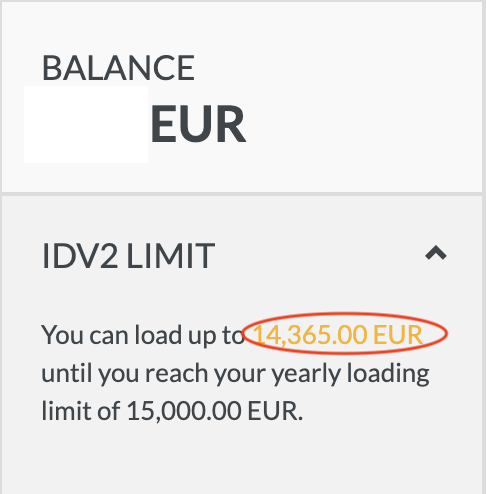 ---
Internal Load Methods
For Payout cards, the internal load methods are, Giropay, SOFORT banking, VISA/Mastercard (in Germany). By instant in this case, we mean all loading methods which can be done within the interface without logging into external online banking sites.
The options vary based on the country you reside in.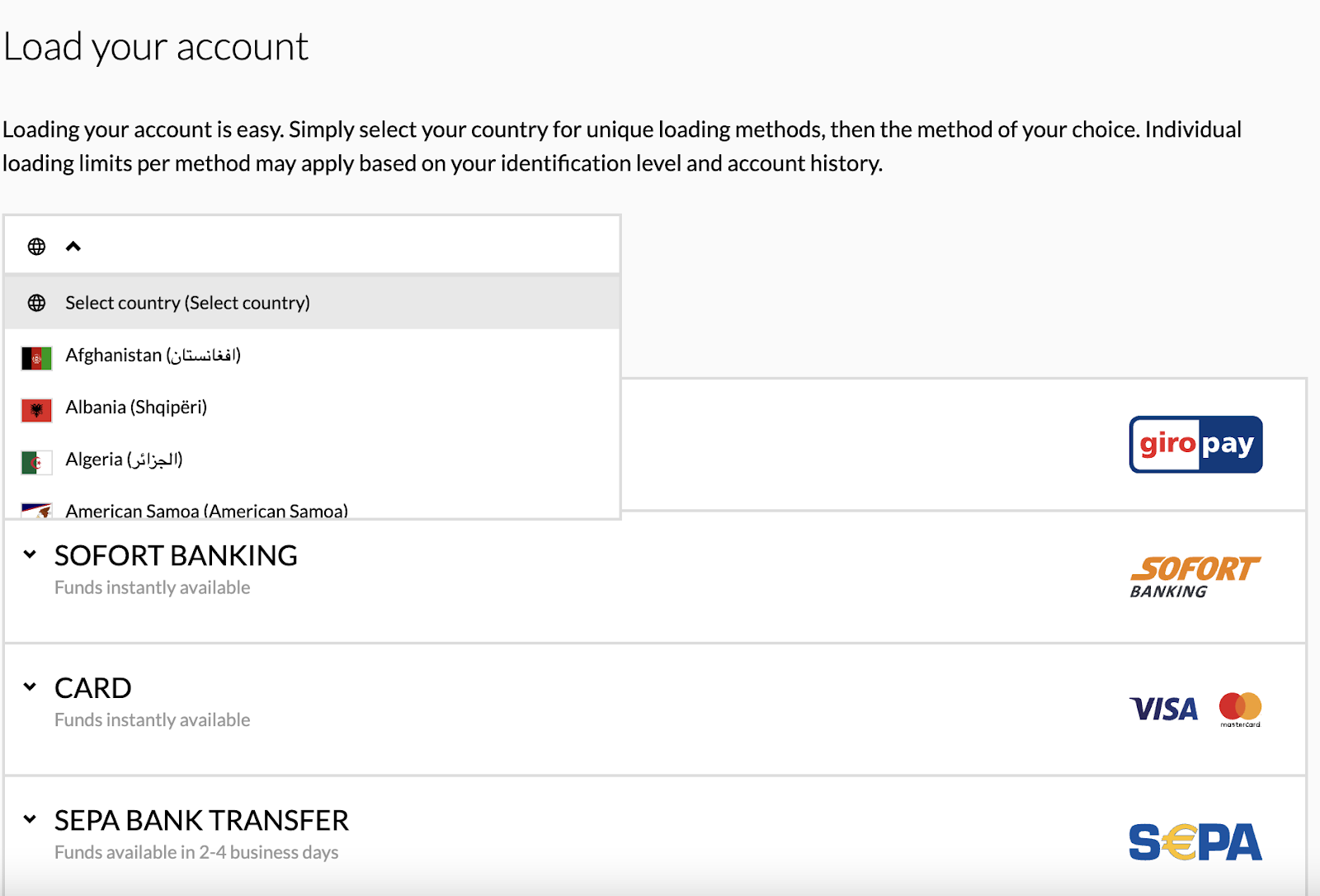 ---
External Load Methods
In this case, we mean any external loading methods which require you to additionally open another browser such as your online banking. The external loading methods include SEPA transfers, international banking transfers, and cash deposits at a bank.
A SEPA load can take anywhere from 3-5 business days. Therefore we recommend contacting us only in the case that it doesn't arrive after 5 days.
If your funds have not been automatically allocated to your account balance within 5 business days of you initiating the transfer, you can initiate a manual research request by sending us a copy of the Proof of Payment you have received from your bank.
In order to process your request, we require the following information:
IBAN & BIC of the sender account

Exact amount and currency of the transfer

Full account holder's name of the sender account.

Time and date when the bank processed your transaction

IBAN & BIC of the receiver account (to what account of us the funds have been transferred)

The payment reference used

Type of transfer (International transfer / SEPA transfer / Cash deposit)
We will locate your transaction more quickly, if one of the following documents are attached to your request:
Complete SWIFT message of the transaction as provided by your bank

Proof of Payment as provided by your bank

Screenshot of your internet banking (if this is displaying the above information)
IMPORTANT: To avoid the cost of manual bank transfer allocation fees, please ensure that all your payments contain the correct bank details. You can find your IBAN and BIC for SEPA transfer once you are connected to your account in the section "My account". For other payments, the IBAN and BIC corresponding to the chosen method are automatically displayed in your online banking account after selecting the loading method.





Crosscard S.A. | 26-28, Rue Edward Steichen | L-2540 Luxembourg
Company B215831 | Registered in Luxembourg